About Us
Who We Are
The Foundation for Rural Service (FRS) was established in 1994 as a non-profit 501(c)(3) by NTCA–The Rural Broadband Association and plays a unique role within the telecommunications industry by supporting rural telecom companies, consumers and policymakers with educational information, products and programming.
What Really Puts the Fire in Our Belly?
Rural telecom providers know that their customers are also their neighbors. These community-based businesses not only have a direct impact on the local economy, they are also proactively involved in making their communities better places to live, work and raise a family.
With every program, FRS calls attention to rural challenges, goals and achievements, and educates the public and lawmakers on exactly why rural America is so unique and worth fighting for. Similarly, FRS is committed to educational achievement in rural communities, recognizing that tomorrow's economic and civic development depends on the involvement and success of today's students.
Why Should you Care?
Every bit helps to keep rural America at the table as a key contributor to our nation's prosperity. Today, our rural communities face many challenges. FRS relies on the generous donations of individuals, companies and partners to move our programs forward. Together, we can enhance quality of life in rural America. Donate today to help us accomplish our mission.
Our Team
We couldn't make the #ruraliscool magic happen without our staff and board of directors. If you are interested in serving on the foundation board, or staff positions, please contact us.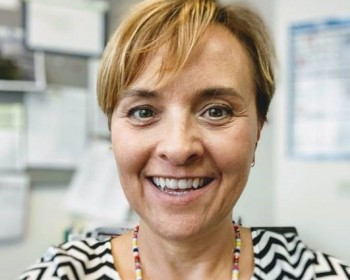 Pam Becker
Executive Director
I was excited to join FRS as executive director in early May. I grew up in Indiana, graduated from Georgetown University, and then started my career doing advocacy and communications work for an association in Washington, D.C. After 22 years raising private support for higher education, science research and health care non-profit organizations in Southern California, my husband and I recently returned to the Washington D.C. area. My husband is in the data center field and our daughter is a college student. I am looking forward to meeting all the people and organizations that support FRS and make our programs—scholarships, the Youth Tour, community grants, and more—possible. You can contact Pam at pbecker@frs.org.
Brock Streauslin
Program Specialist
After growing up and attending school in Iowa, Brock moved to the Washington, D.C. area to explore career opportunities. Having grown up in one of the oldest cities in Iowa, Brock is actually a "city guy" by Midwestern standards. However, his family ties to farming drive his interest in advocacy for rural communities. On the weekends, you can find Brock exploring the city of D.C., looking for new restaurants to try or watching sports. If you have any questions about the foundation's grants or Youth Tour, you can find  him at bstreauslin@frs.org.
Elise Panko
Development and Event Planner
Elise recently moved to Washington from Harrisburg, Pennsylvania, where she spent nearly six years with a real estate development and property management company specializing in downtown projects. She managed a wide variety of events and initiatives, including charitable fundraisers, awareness events, block parties, community and private events, ribbon cuttings and more. She enjoyed being active in the Central Pennsylvania community, serving on the board of an arts nonprofit and chairing the local young professionals' economic development committee. Elise loves exploring all that DC has to offer in her free time, especially happy hours, brunches and performances! If you are interested in sponsorships, FRS events or fundraising you can contact Elise at epanko@frs.org.
2019 FRS Board of Directors
CHAIR
Carri Bennet
Womble Bond Dickinson
(Washington, D.C.)
VICE CHAIR
David Adams
Green Hills Telephone Corp.
(Breckenridge, Mo.)
SECRETARY-TREASURER
Keith Gabbard
PRTC
(McKee, Ky.)
 
 
 
 
 
 
 
 
 
 
REGION DIRECTORS
NORTHWEST
Richard Swartz
Triangle Telephone
(Havre, Mont.)
SOUTHEAST
Ruth Conley
Foothills Communications
(Staffordsville, Ky.)
CENTRAL
Stacy Simmer
Rainbow Communications
(Hiawatha, Kan.)
NORTHEAST
Kurt Gruendling
Waitsfield and Champlain Valley Telecom
(Hinesburg, Vt.)
SOUTHWEST
Jim Haynie
Hill Country Telephone Cooperative
(Mountain Home, Texas)
NORTH CENTRAL
Andy Isackson
Consolidated Telecommunications Co.
(Brainerd, Minn.)
 
 
 
 
 
 
 
 
AT-LARGE DIRECTORS
David Adams
Green Hills Telephone Corp.
(Breckenridge, Mo.)
Greg Coltrain
RiverStreet Networks
(Belhaven, N.C.)
Keith Gabbard
PRTC
(McKee, Ky.)
Cheryl Rue
Tri-County Communications Co-op
(Strum, Wis.)
Michael Prather
Totelcom Communications
(De Leon, Tex.)
Tiffany Utterback
Shawnee Communications
(Equality, Ill.)
 
 
 
 
 
 
 
 
 
 
 
ASSOCIATE DIRECTORS
Robin Anderson
NISC
(Mandan, N. Dak.)
Carri Bennet
Womble Bond Dickinson
(Washington, D.C.)
Lennie Blakeslee
CoBank
(Greenwood Village, Colo.)
John Granger
Mapcom Systems
(Richmond, Va.)
Steve Meltzer
JSI
(Greenbelt, Md.)
David Mould
Ericsson, Inc.
(Plano, Texas)
Robin Reed
Rural Telephone Finance Cooperative
(Dulles, Va.)
 
 
 
 
 
 
 
 
 
 
INDUSTRY DIRECTOR
Geoffrey Feiss
Montana Telecommunications Association
(Helena, Mont.)